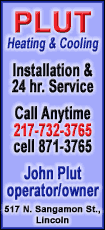 Despite the loss, Kansas (24-6, 13-2) clinched at least a share of the Big 12 regular season title, its fifth straight and ninth in the conference's 13 seasons.
Sherron Collins, Marcus Morris and Tyshawn Taylor all scored 11 points for the Jayhawks, who moved into the top 10 for the first time this season on Monday.
It was the first time in six games Collins did not get at least 20 points.
The Jayhawks, who had won five straight coming into the game, appeared listless on defense and failed to pull down key rebounds late in the game. Tech outrebounded Kansas 39-38, quite a switch from the past four games when the Jayhawks outrebounded their opponents by an average of 12.8 rebounds.
It was the third time in four years Tech has beaten Kansas at home when the Jayhawks were ranked in the top 10. The Red Raiders beat the Jayhawks in 2005 and 2007, both under Bob Knight.
Kansas finished 21-of-63 from the field.
After pulling within 43-41, the Jayhawks couldn't gain any momentum. They got within 64-58 on two free throws by Tyshawn Taylor but couldn't pull any closer down the stretch.