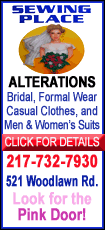 That's an encouraging sign for the Mariners, who have taken a slow, cautious approach with Griffey four months after the 39-year-old outfielder had arthroscopic knee surgery. He was ready to take his first game swings of the spring Wednesday night as the designated hitter against Australia's World Baseball Classic team.
Griffey took batting practice this week, then wore a thick bag of ice on his left knee afterward. But there were no lingering effects and Griffey looked fine as he went through his pregame routine Wednesday. When the Mariners took the field, he went through all the stretching and running drills with no obvious problems.
Manager Don Wakamatsu, who has avoided rushing Griffey into a game for fear of a setback, said he planned to get Griffey two at-bats against Australia. Then, he'll likely be held out of Thursday's game against the Los Angeles Angels.
"We'll see how he feels," Wakamatsu said.
Griffey looked fine before the game. Baseball's leading active home run hitter playfully joked with teammates and flashed the big smile that helped make him a superstar in Seattle, where he began his career 20 years ago.
The next step for Griffey will be playing left field. No timetable has been set yet for that, and Griffey has said he doesn't need much work to be prepared for the Mariners' season opener against Minnesota on April 6.
Griffey faced a pair of minor leaguers in a simulated game Monday and will take additional swings on Friday in another simulated game. Wakamatsu also hasn't ruled out using Griffey in minor league games at some point during the spring.
Griffey's return coincided with the Mariners' first televised broadcast in the Seattle area of a spring training game this season.