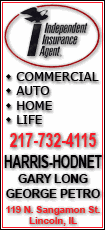 Warner made a highly publicized visit to the San Francisco 49ers on Monday but had made clear he wanted to remain in Arizona, where he was the catalyst of the team's improbable run to the title game. The Cardinals have an offense tailored to Warner's skills with two of the game's top wide receivers in Larry Fitzgerald and Anquan Boldin.
Warner agreed to a deal includes a $15 million signing bonus. The agreement came after he lowered his demands Tuesday. Initially, he had sought to be among the top five paid quarterbacks in the NFL, about $14.5 million a year. But on Tuesday, he told agent Mark Bartelstein to offer Arizona a two-year, $23 million deal. The Cardinals initially had offered two years and $20 million.
Warner has been with the Cardinals for four seasons but had to win the starting job from Matt Leinart in training camp a year ago. He went on to have a Pro Bowl season that rivaled his league MVP days with the St. Louis Rams.
He started all 20 games for Arizona last season. In 16 regular-season games, Warner completed 67 percent of his throws for 4,583 yards and 30 touchdowns, with 14 interceptions
.
In four playoff games, he was even better, completing 68 percent of his passes for 1,147 yards and 11 touchdowns, with three interceptions.
But for one extremely costly interception, he was brilliant in Arizona's 27-23 loss to Pittsburgh in the Super Bowl, completing 31 of 43 passes for 377 yards and three touchdowns.
In addition, Warner was named the NFL man of the year for his off-the-field contributions to the community, as well as his playing excellence.
Cardinals general manager Rod Graves called Warner "an elite player, a class act, and truly a professional back with our football team."