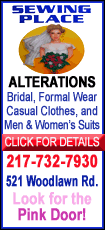 The four-year deal was completed late Wednesday afternoon, according to a person who spoke on condition of anonymity because the team hadn't made an official announcement. ESPN reported the deal is worth $28 million.
Houshmandzadeh left for the Seattle Seahawks on Tuesday, costing the Bengals their top receiver. They want to replace him with Coles, a 31-year-old receiver who was released by the Jets a week ago. He caught 70 passes last season.
Coles also visited Buffalo last week, but chose to come to Cincinnati, where he'll be the No. 2 receiver behind Chad Ocho Cinco.