"There's two courses of action concerning what he has," Yankees general manager Brian Cashman said Thursday. "There is treat it conservatively, which would imply rest, exercise and treatment. Or you can treat it aggressively, which is by surgery. At this point at in time, we are going to go the conservative route."
The diagnosis by Dr. Marc Philippon, in Vail, Colo., was yet another jolt to Rodriguez during a tumult-filled one-month span in which the three-time AL MVP admitted using banned drugs from 2001-03 while with Texas.
"He's been through a lot, and you probably can go through the last year that he's been through a lot," Yankees manager Joe Girardi said. "He's been pretty good in staying focused in what he has to do. The thing about Alex, we all know how hard he works. He's able to do a lot of things because of his work ethic, and you hope that carries him though this year as well."
Girardi is concerned Rodriguez could start the regular season and then have to be shut down.
"It's not something you necessarily want to think about," Girardi said. "You watch him closely to make sure there is nothing wrong, and I know Alex will be honest with his body. He'll do everything possible to get on the field, but it's worrisome."
Earlier Thursday, ESPNdeportes.com reported that Rodriguez's brother, Joe Dunand, said the slugger was going to have surgery, with a projected 10-week recovery time.
"If at some point it's not working and it's a problem, then the other one becomes more of a choice," Cashman said. "Right now, the route we're going is conservative."
Cashman said Rodriguez's preference was to try rest and treatment first, but that offseason surgery might be an option.
"We're collectively trying to figure out what is best to do for everybody involved," Cashman said. "We don't want to rush into it. We want to digest it."
Cashman said the team hopes the cyst was the cause of stiffness that had bothered the 12-time All-Star and caused him to see Philippon. Rodriguez was to undergo additional tests in Colorado on Friday.
"Now that it's drained, we're going to see how he responds," Cashman said. "Get a gauge of how much improvement, if at all, there is."
Dr. Struan Coleman of the Hospital for Special Surgery, which treats the New York Mets, said Rodriguez probably could avoid an operation by having heat and cold treatment, but might need an injection to control pain and/or inflammation. Coleman said it is unlikely the injury is related to past steroid use.
"It's quite common in athletes who do a lot of rotational movement in their sport," Coleman said. "This a slowly progressive process. This has been going on a number of years."
Dominican Republic general manager Stan Javier spoke with Rodriguez Thursday.
"The only concern I have right now is I hope he's OK," Javier said. "It's too bad it has happened, but that's baseball and that's life. He told me he might have surgery Sunday or Monday. He said he's going to meet us in Miami to be with the team."
David Ortiz said Rodriguez's on-field presence will be missed by the Dominican players.
"It's a guy we need," Ortiz said. "He's not going to be able to be here. It's crazy. I hope he gets better and comes back in the regular season to do his thing."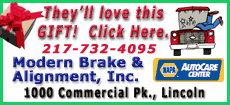 The injury potentially leaves a huge hole in the lineup for the Yankees, trying to rebound after missing the playoffs last season following 13 consecutive appearances.
"This will challenge for him, for sure," Hall of Famer Cal Ripken said.
Last year, Rodriguez was sidelined from April 28 to May 20 because of a strained right quadriceps -- his fifth career trip to the disabled list. An MRI exam at that time showed what Cashman called an "irregularity" in the right hip.