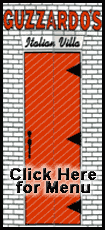 Anthony scored 38 points in his return from a one-game suspension for refusing to come out of a game last weekend, and he led the Denver Nuggets past the Portland Trail Blazers 106-90 Thursday night.
Anthony didn't get many breathers in this crucial Northwest Division showdown, logging 38 minutes as he helped the Nuggets avoid falling out of first place for the first time since Dec. 8. Anthony's point total was his second highest of the season and his 16 baskets tied his season high.
When he rejoined his teammates at practice Wednesday after watching Denver's 100-95 loss at Detroit from the team hotel the night before, Anthony insisted he didn't agree with his suspension. But he pledged that the next time Karl tried to take him out, "I'm going to run. I'm going to run to the bench. I'm going to run hard to the bench."
He did just that.
With 10:55 left in the game, the Nuggets ahead 85-70 and Rudy Fernandez at the line for Portland, the horn blew and Nene summoned Anthony from the sideline. The team captain sprinted from the other side of the court to his seat on the bench as the crowd at the Pepsi Center applauded and Karl smiled.
On Sunday night at Indiana, Anthony refused Karl's orders to come out in the third quarter of a tight game for Linas Kleiza, reasoning he had the hot hand and deserved to stay in. Karl called it insubordination and suspended him for a game.
Brandon Roy scored 22 points for the Trail Blazers, who were trying to ascend to the top of the division this late in the season for the first time since 2001. LaMarcus Aldridge added 19 points despite an upset stomach.
The Nuggets had Anthony back in uniform, but were without another starter, Kenyon Martin (lower back), and also backup point guard Anthony Carter (hip), both of whom are day to day.
Martin was replaced in the lineup by Johan Petro, and the Nuggets activated Jason Hart, who was claimed off waivers from the Clippers this week to be their third point guard behind Chauncey Billups and Carter.