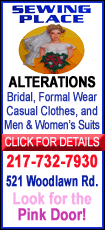 One day after agreeing to a $45 million, two-year contract, baseball's slugging clown prince arrived at the Dodgers' spring training headquarters Thursday morning. With the club's new Camelback Ranch ballpark providing a backdrop, Ramirez declared that he was looking forward to his first full season in Los Angeles.
Ramirez needed no introduction after leading the Dodgers to the 2008 NL West title by hitting .396 with 17 homers and 53 RBIs in 53 regular-season games. In the playoffs, he batted .520 with four homers, 10 RBIs, nine runs and 11 walks in eight games.
But the Dodgers decided to make his arrival an occasion, and Ramirez didn't disappoint with a performance that would have played well in a Hollywood comedy club.
"I'm baaaaack!" he said.
Well, not just yet. Asked when he might make his first spring training appearance, Ramirez replied, "I'm going to take it slow. ... I've got to get my Gold Glove ready, I'm pretty sure, you know that. I've got to save my cannon for the season."
Asked about his batting order, manager Joe Torre said, "First off, you ask Manny where he wants to hit, and then you go from there."
Ramirez threw his arm around Torre's shoulders and said, "Where I want to hit? You're the one who makes the lineup, Joe."
At one point, Ramirez waved to Chicago White Sox players taking batting practice on a field below. When the news conference ended, Ramirez posed for photos with former Journey member Steve Perry -- a lifelong San Francisco Giants fan who nevertheless said he'd cheer for Ramirez.
Watching his client mug for the cameras, agent Scott Boras said Ramirez and LA were a perfect fit.
"Manny is a superstar," Boras said. "The performance is the battery for the flashlight. But he is also gregarious, comedic, witty. We have a standup left fielder."
The Dodgers also have one of baseball's most feared sluggers -- a .314 career hitter with 527 home runs, 17th on the all-time list.
All it took to sign him, after weeks of wrangling, was a 6 a.m. meeting Wednesday at owner Frank McCourt's house in Malibu, Calif. The session came after weeks of protracted negotiations that included starts, stops, offers and subsequent rejections.
At times, McCourt's frustration with Boras surfaced. But it was forgotten when the parties met face-to-face.
"At the end of the day, it's not about who won or who lost," McCourt said. "It's about having the negotiations end up in a good place."
Ramirez gets $10 million this year, and $15 million in deferred money with no interest. A plan the sides discussed would have it payable in $5 million installments each from 2010 through 2012. If it winds up as a two-year deal, the plan called for $10 million each season, with three payments of $8,333,333 each from 2011-13. He also has a no-trade clause.
Ramirez has until November to decide whether to void the second season and become a free agent again.
Los Angeles' original offer was for $45 million in guaranteed money, including a $4 million buyout of a 2011 option, and gave the Dodgers the ability to maintain control of Ramirez over three years. It also did not include the no-trade provision.
Responding to a question about whether Ramirez is worth so much money in hard economic times, Boras said, "He's the L.A. Dodgers' stimulus package."