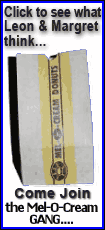 Erik Compton's day, however, was far from expected.
Allenby shot a 4-under 66 Thursday to take a one-shot lead after the opening round at PGA National, surviving a day when the wind blew flags straight and the only solace for players was receptive greens. He had a tap-in on the par-4 ninth -- his final hole -- to break away from what was an eight-way tie for the lead.
Allenby missed a 2 1/2-footer on the previous hole, so he left nothing to chance on the last, hitting a 6-iron to 6 inches.
"I just sort of played within myself, took one or two clubs more when it was into the wind, tried not to force it and just tried to feel my way around the golf course," said Allenby, who lives just a couple miles from PGA National and finished tied for fourth and tied for fifth in the last two years there.
By the time darkness suspended play, six players -- Charlie Wi, Jeff Overton, Angel Cabrera, Stewart Cink, Will Mackenzie and Sergio Garcia -- all were one shot behind Allenby.
But the big story was Compton, the South Florida native who underwent heart-transplant surgery for the second time last year.
He made a triple-bogey on his second hole, which would have deflated some. Compton, however, said it was the kickstart he needed.
With his nearly 2-week-old newborn getting pushed along in a stroller, Compton birdied three straight holes after making the turn and got to 1 under when play was stopped in his second PGA Tour event since the lifesaving procedure.
He'll return Friday morning, trying to get up and down from 30 yards at the par-4 8th.
"I'd rather sleep on being 1 under than hitting a (crap) tee shot, then hitting a chip shot when I can't see the grain and couldn't see what's going on," Compton said. "I'm only three back. I played really well despite having a triple."
A foursome of players, including Chris Riley, shot 68s to be two off Allenby's lead.
And then there was Mathias Gronberg, who endured whatever the opposite of a feel-good story is.
Gronberg was 1 over through six holes, a fairly nondescript beginning. The last 12 holes, well, they were ones that he'll likely never forget.
Put it this way: He didn't even manage to play bogey golf.
Gronberg had three triple-bogeys in a four-hole span on the back side, became the first player to shoot 50 over nine holes since Phil Tataurangi at Greensboro nine years ago -- excluding Billy Casper, whose 106 in the first round at the 2005 Masters officially went into the books as a WD because he didn't turn in the card.
Gronberg saved par at the 18th to shoot a staggering 89, 19 over par -- the 31st time this year someone has failed to break 80 in a PGA Tour round, and two shots worse than Robert Floyd's 87 in the third round at Pebble Beach. Floyd shot 80-80-87 that week.
"That's a record for me," Gronberg said.