Lincoln Daily News
welcomes letters of appreciation, information and opinion on matters pertaining to the community.
As a community we need to be able to talk openly about matters that affect the quality of our lives. The most effective and least offensive manner to get your point across is to stick to the issue and refrain from commenting on another person's opinion. Letters that deviate from focusing on the issue may be rejected or edited and marked as such.
.
You may also send your letters by e-mail to ldneditor@lincolndailynews.com
or by U.S. postal mail:
Letters to the Editor
Lincoln Daily News
601 Keokuk St.
Lincoln, IL 62656
Letters must include the writer's name, telephone number, and postal address or e-mail address (we will not publish address or phone number information). Lincoln Daily News reserves the right to edit letters to reduce their size or to correct obvious errors. Lincoln Daily News reserves the right to reject any letter for any reason. Lincoln Daily News will publish as many acceptable letters as space allows.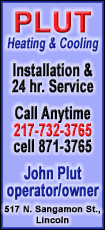 To the editor:

On Dec. 9, 2008, and Feb. 9, 2009, Reality Illinois of Logan County, a youth-led smoke-free coalition, participated in Operation Storefront. Operation Storefront is an opportunity for Reality members to visit tobacco vendors in Lincoln and analyze how Big Tobacco is targeting youth.

We visited 13 tobacco vendors and would like to thank the stores that participated and helped us learn about tobacco advertising. Special thanks to Thorntons (both locations), Wal-Mart, Kroger, Ayerco Convenience Center, Walgreens, CVS Pharmacy, Qik-n-EZ, 5th St. Food Mart, Casey's, IGA and Apollo Mart.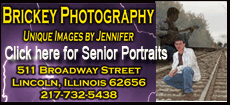 Operation Storefront began in 2000 and we continue to notice changes in tobacco advertising. After the first year of being a smoke-free state, gas stations and stores around Lincoln have been showing their support for the law by posting smoke-free signs. The students have also observed each store posting more "We card" signs.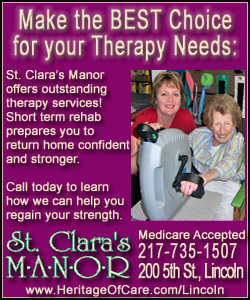 However, Reality has noticed that Camel has increased their advertising compared to last year. They are passing out tobacco brochures on how to use their product. Big Tobacco also passes out free tobacco coupons worth up to a hundred dollars or more. They are hiring professional designers to make tobacco products a fashion trend for teenage girls as well.
We appreciate each business supporting the smoke-free law and letting our members learn about tobacco advertising at their store.
Jenna Rainis, program coordinator, Logan County Department of Public Health, Reality Illinois of Logan County
[Posted March 07, 2009]