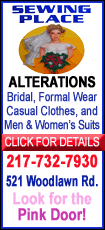 Mo Williams scored 26 for Cleveland and LeBron James had 21, shooting just 5-of-15 from the field to go with 9-for-12 from the line. He spent the final minutes on the bench after the Cavaliers couldn't narrow a double-digit deficit.
All-Star forward Kevin Garnett missed his seventh straight game for Boston with a strained knee muscle, and backup Glen "Big Baby" Davis was ejected in the third quarter for a flagrant foul. Powe filled in and reached season highs in both points and rebounds, giving the Celtics a spark with a blocked shot and a basket at the other end that opened a 94-83 lead.
After James missed a 3-pointer, Powe grabbed the rebound and Pierce hit a pair of free throws, then Powe dunked to give the Celtics a 98-83 lead - their biggest of the game.
The home team has won the first three matchups of the season series, and home court could prove even more important if they meet again in the playoffs. Boston eliminated the Cavaliers in the Eastern Conference semifinals last year en route to its NBA-record 17th championship; the home team won all seven games in the series.
The crowd noise at tipoff was reminiscent of last spring's playoffs, but nothing in the first half really excited the fans as much as James' missed dunk with 8 minutes left in the first period. Bringing the ball back with for a tomahawk slam, he instead banged it off the back of the rim - to the delight of the sellout crowd.
The intensity returned in the second when the players went chest-to-chest under the Cavs basket after Davis wrapped up Anderson Varejao to prevent an easy layup. James and Ray Allen began jawing at each other while officials tried to separate them. They were each called for technical fouls, as was Cavs center Zydrunas Ilgauskas.
Davis was called for a flagrant foul and ejected - exacerbating Boston's problem at power forward. (All seemed to be forgiven later in the third, when Allen fouled James to stop him from an easy basket; James helped Allen up and gave him a friendly tap on the behind.)