"There are several teams that are interested in signing Terrell," agent Drew Rosenhaus wrote in a text message Friday to The Associated Press. "I have been in negotiations with these teams. I will not identify these teams at this time. Terrell and I expect to have a deal in place by the end of next week if not sooner."
Owens is among the NFL's career leaders in catches, yards and touchdowns. But the Cowboys are the third team to get rid of him because of his divisiveness. He left after eight seasons with the 49ers and two with the Eagles. There's speculation the Raiders or Redskins, among other teams, might be interested in him.
The Cowboys cut him Thursday after three seasons. While his on-field performances were quite good, his behavior off the field - and sometimes on the sideline and in the huddle - made Owens too much of a distraction for team owner Jerry Jones.
"In the aftermath of the season, we talked about change," Jones said in a statement. "Some of what is changing involves the process and some of it involves people. This is a decision that was made based upon consideration for an entire team.
"We will move on now with a new team - a new attitude - and into a new stadium. The evaluation process and the prospect for change will continue at every level of the organization."
So Owens won't get a chance to thrill crowds in the Cowboys' new home this year. Nor will he get a chance to turn off his teammates with his histrionics.
Owens released a statement on his Web site thanking Jones, coach Wade Phillips and the organization for "the opportunity to be a member of the team for the past three years."
"A big thanks to the fans - you've been awesome! I look forward to the upcoming season and continuing to play in the NFL," Owens added.
Where that will be is anyone's guess. Because many of the headlines T.O. creates are about ego and attitude. Jones wants the focus on winning, something the Cowboys haven't done in the playoffs since 1996.
Owens caught more touchdown passes than any NFL receiver over the last three years and was a big part of Tony Romo's emergence from an unknown backup to a starlet-dating Pro Bowl quarterback with a $67 million contract.
Yet the Cowboys went 0-for-2 in the playoffs with Owens, and didn't even make it this past season. Dallas' late-season collapse - capped by a lackluster effort in a win-and-you're-in finale in Philadelphia - emphasized that a new approach was needed.
Jones was slow to go along. Just a few weeks ago, he indicated Owens wasn't going anywhere and firmly said the idea of locker-room problems were "a figment of the result. You didn't hear about those things when we were winning."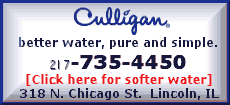 Dallas also released safety Roy Williams on Thursday.
Cutting Owens and Williams will cost the Cowboys about $14 million against the salary cap. There's no telling how much more Dallas will lose in jersey sales and other publicity Owens generated. Then again, the $1.1 billion stadium that's opening next season should generate plenty of interest and souvenir sales.
Owens learned he was being cut Wednesday night and sent text messages to his friends. Cowboys receiver Sam Hurd said Owens' reaction was "more shock than anger."
"He didn't give me an explanation. He just said, `Wow,'" Hurd said Thursday. "I really didn't believe that he seen that coming. ... He said it's tough, but it's a business."
What's next for T.O.?
It remains to be seen what kind of market there is for a 35-year-old with a proven track record - good and bad.
Al Davis and the Raiders might be interested. Or maybe Daniel Snyder will want to add another big-name star to the Washington Redskins, especially to take advantage of the animosity T.O. might bring to his two games a year against the Cowboys and the Eagles.