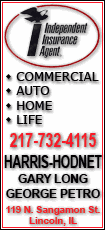 Michael Beasley scored 12 points and Udonis Haslem, Mario Chalmers and Chris Quinn had 10 as Miami won back-to-back games for the first time since a three-game streak from Jan. 24-28.
The Heat had not beaten Toronto since a 92-89 home victory on April 3, 2007.
Chris Bosh scored 34 points and Andrea Bargnani had 23 for Toronto, which has lost four straight.
Leading 86-76 after three, the Heat called timeout after two quick Toronto baskets to open the fourth, then came out of the break with an 11-2 run, putting them up 97-82 with 6:05 remaining.
A 3-pointer by Jason Kapono and Bargnani's layup made it 106-100 with 1:04 left but, after a Miami timeout, Wade banked in a fadeaway shot to seal the win.
It was the first meeting between the teams since a Feb. 13 trade that saw Miami swap forward Shawn Marion and guard Marcus Banks for Toronto center Jermaine O'Neal and forward Jamario Moon.
Marion had 10 points and Banks was held scoreless, while O'Neal had eight points and eight rebounds and Moon had five points and five boards.
Asked before the game how he planned to defend Wade, Toronto coach Jay Triano gave an exasperated sigh, then said it would be "the same type of thing we do with Kobe and LeBron, he's in that category."
But Wade was sharp from the get-go, shooting 6-for-8 and scoring 12 points in the first. His nasty spin move on a turnaround jumper midway through the first left defender Anthony Parker on the ground, falling in the wrong direction.