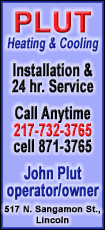 The Seminoles will have to give up two scholarships this recruiting season and one the following year. Other sports will lose scholarships and have victories - including three NCAA national championships in track and field - threatened.
The NCAA said 61 Florida State athletes cheated on an online test from the fall of 2006 through summer 2007 or received improper help from staffers who provided them with answers to the exam and typed papers for them.
The NCAA said the school must vacate all wins in contests in which athletes involved in the cheating participated. That could involve up to 14 football victories.
Florida State President T.K. Wetherell said the university would consider appealing any efforts to strip it of wins or titles.
"We did not allow anyone who we knew was ineligible to compete," Wetherell said in a statement from the school. "Our position throughout the inquiry was that as soon as we knew of a problem, they didn't play."
The 79-year-old Bowden, who has often stated he wanted to reach 400 wins before calling it a career, was not available to comment on the NCAA report.
The men's basketball program will lose one scholarship for two years and the women's program will be down two for two years. Other programs were hit with fractional reductions.
The cheating took place in football, baseball, softball, men's and women's basketball, men's and women's swimming, men's and women's track and field and men's golf.
The committee called the Florida State case "extremely serious" because of the large number of athletes involved, and cited unethical conduct by three former staff members and a failure to monitor by the university.