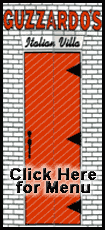 The team says Friday that Daly "is being treated for the cancer and his family is requesting privacy."
The 78-year-old Daly coached the Pistons to NBA championships in 1989 and 1990. He also was the coach of the 1992 gold medal-winning US Olympic squad dubbed the "Dream Team." He was inducted into the Hall of Fame in 1994.
"My thoughts and prayers go out to Chuck and his family following today's tough news," Detroit president of basketball operations Joe Dumars said. "He holds a special place in our hearts and we'll be here to support him in any way we can."
Dumars played for Daly on both championship teams, winning the NBA finals MVP award in 1989.
The Pistons were scheduled to play the Golden State Warriors on Friday night.
"I wish him the best. It's a tough cancer to get," Golden State coach Don Nelson said. "He beat my (butt) probably more than anybody."
Family spokesman Matt Dobek says in the release that as a coach Daly was "known as the Prince of Pessimism, right now Chuck Daly is the King of Optimism."