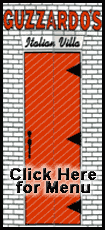 Yankees general manager Brian Cashman took part in a two-hour conference call Friday night that included doctors, team officials, Rodriguez and his agent, Scott Boras.
"We're not there yet to make a decision," Cashman said. "We're making sure everybody understands the benefits and risks. It's a pretty enormous task."
Cashman said he's pretty confident that surgery will eventually be needed. It could come after the season if Rodriguez plays through the injury this year.
"The question is when," the GM said.
Cashman said no surgery is currently scheduled.
"Ultimately it comes down to Alex. What he feels is best - get the information, talk about it as an organization," manager Joe Girardi said. "Talk about it with Alex, and ultimately he has to make the decision. It's a tough decision no matter what."
Rodriguez did some light swinging and fielded grounders in Colorado where he is being examined, and afterward said he felt better.
"I have had a number of agents and players reach out to me personally that are educating me on their experiences," Cashman said. "We're getting a lot of information that's being helpful to us in this process. We're absorbing all the information because Alex is a huge asset. Very important to this franchise."
The slugger had additional tests on his injured right hip Friday, according to team co-chairman Hal Steinbrenner. The tests were designed to determine strength and flexibility now that a cyst in the hip has been drained.
A day earlier, Cashman said Rodriguez will attempt to play with a torn labrum and avoid surgery and a four-month rehabilitation period. The cyst was drained Wednesday.
"Everybody is concerned, of course," Steinbrenner said after meeting with Cashman and Girardi for about 15 minutes before Friday night's game against Detroit. "No decisions being made. Just being cautious. We're going to take it slow."
Cashman said Rodriguez would stay in Colorado for more tests.
The diagnosis by Dr. Marc Philippon, in Vail, Colo., was yet another jolt to Rodriguez during a tumultuous one-month span in which the three-time AL MVP admitted using steroids from 2001-03 with Texas.
Girardi spoke with Rodriguez on Thursday night.
"He felt a little bit of relief from that cyst being gone," Girardi said. "He sounded OK. I think he's concerned, too, because it is a big decision. He's worried about the season, how it affects us. I'm sure he has a million thoughts. He wants to be a part of something special this year. There is the risk-reward factor here."
Rodriguez is in the second season of a record $275 million, 10-year contract, which will likely play a role in the final decision.