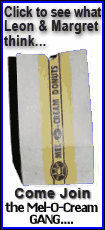 The win for Cornell (20-9, 10-3 Ivy) was its 20th straight at Newman Arena, the fourth-longest home streak in the nation and sent the home crowd streaming onto the court in celebration.
"I was nervous," Wroblewski said. "They all started inching forward. I had never been through one of those before. I thought I was going to get trampled."
A year ago, Cornell went 12-0 in the Ivy League and won easily. This year, the league title was in doubt until second-place Princeton lost at Columbia just minutes before the Big Red's big victory.
"Just overcoming the adversity in the league, going through three losses, we really had to stick together as a group," Wittman said. "Nobody pointed fingers when we started losing."
The victory also gave Cornell the third 20-win season in program history and its second straight 20-win campaign for the first time in 110 years of basketball and marked the second straight time Cornell has won 10 league games in a season, something it hadn't done since the mid-1960s.
The Big Red clinched outright when second-place Princeton lost 58-44 at Columbia on Friday night, averting a showdown here in the season finale against the Tigers on Saturday night.
"It's more difficult the second time around, and I think we can definitely attest to that," Wittman said. "We knew we had to work hard, and we're going to have to keep working hard."
Louis Dale had 13 points, Alex Tyler finished with 11, and senior center Jeff Foote had eight points, nine rebounds and five assists for Cornell.
Rob Belcore had 16 points to lead Penn (9-17, 5-7), and Zack Rosen and Brennan Votel each had 10 points.
Cornell was coming off a one-point loss at Harvard, but the Big Red hadn't lost consecutive Ivy League games in two years - since losing at Penn on Feb. 17 and at Yale on Feb. 23, 2007, a span of 30 games - and they weren't about to allow that streak to be broken at home with so much at stake.
Still, Cornell was shaky at the outset as the Quakers hit five of their first six shots to take an early lead. And after Dale hit a 3 from the right wing and converted a spinning turnaround jumper from 12 feet to tie it at 12-all, Belcore and Rosen hit consecutive 3-pointers to put Penn up 20-12 at 12:34.
But Wroblewski scored 10 points in the period to help lead the Big Red back and Dale's runner in the lane completed an eight-point spurt that tied the game at 20-all with 8:50 to go. The Big Red closed the half with a 12-6 run to gain a 34-28 lead at the break over the undermanned Quakers, who were without seven injured players.