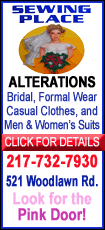 The 50-year-old Martin turned a lap of 187.045 mph for Sunday's Kobalt Tools 500, earning his 42nd career pole but first since May 5, 2001, at Richmond.
Only Harry Gant, who was 54 when he claimed the pole in August 1994 at Bristol, was older than Martin.
"I feel like a rookie," Martin said. "I really, really do."
With everyone renewing their complaints about a lack of tire grip on the high-banked, 1.54-mile oval, Martin managed to hold things together for a nearly perfect run that took less than 30 seconds.
"I'm still shaking," he said. "I thought I ran out of talent in turn four. There was no possible way to hold my foot on the floor and not hit the wall, back end first, in turn four. But that was really fun. I live to scare myself like that."
After two seasons as a part-time driver, Martin returned to a full-season ride with the powerful Hendrick Motorsports team this season, looking to claim the first Cup championship of a long, brilliant career.
Blown engines the past two weeks put a damper on his new gig, so the long-awaited pole couldn't have come at a better time.
"This is cool," Martin said. "It doesn't have any real implications for what's going to happen Sunday, but we won a competition tonight."
Kurt Busch will start from the outside of the front row after a lap of 186.365. He knew he was racing for the second spot after Martin's speed went up.