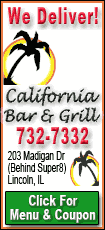 The Twins will discount certain seats for Monday home games, based on the Dow Jones Industrials. The promotion will tie the cost of tickets in the "Home Run Porch" area in lower left field to the number the Dow closes at on the preceding Friday.
For example, if it's in the 8,000s on Friday, those seats will cost $8 on Monday. If it's in the 7,000s, it's $7.
The regular price of those seats is $21. The deal excludes the April 6 opener and Memorial Day, and there's a limit of eight tickets per person.
The Twins start selling single-game tickets Saturday for their final season in the Metrodome.