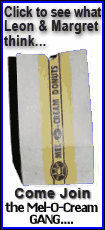 The 34-year-old Cabrera had been in camp for two days and worked out with the A's before Friday's exhibition against the Seattle Mariners.
"I'm just happy to be playing baseball," he said Thursday in a brief statement.
Garciaparra, limited to 55 games for the Los Angeles Dodgers last season because of injuries, was due to arrive in camp before game time. The 35-year-old batted .264 with eight homers and 28 RBIs last year, and strongly considered retirement in the offseason.
Cabrera, a two-time Gold Glove winner, hit .281 with eight homers and 57 RBIs in 161 games with the Chicago White Sox last season. He's also played for the Montreal Expos, Boston Red Sox, Los Angeles Angels over a 12-year career.
The addition of both infielders gives the young A's four players 34 and older. Russ Springer (40) and Jason Giambi (37) are the oldest players on the roster.