"Well, it's better than him missing the whole year," Yankees manager Joe Girardi said. "It could have been a lot worse."
The decision Sunday came after Rodriguez and the Yankees spent the week mulling treatment options for his torn labrum, and it was yet another jolt to the three-time MVP during a tumultuous month in which he admitted using steroids from 2001-03 with Texas.
The arthroscopic procedure that was chosen gives Rodriguez a chance to return early this season -- general manager Brian Cashman said he expects A-Rod back "sometime in May." But it also means he'll need another, more extensive operation in the fall.
Philippon said Rodriguez ultimately decided (with the team's support) to put off that surgery, which likely would have kept him out until at least July because it could require three to four months of rehabilitation.
Still, his injury not only leaves the Yankees with a huge hole at third base and in the middle of their lineup, it causes major concerns about the health of a player in the second year of a record $275 million, 10-year contract.
A noted hip specialist with the Steadman-Hawkins Clinic, Philippon spoke to reporters from Vail, Colo., on a conference call Sunday with Cashman. Also on the call was team physician Chris Ahmad.
Philippon said he is confident in the "85-90 percent range" that Rodriguez will be able to play through the rest of the regular season after he recuperates from surgery.
"I firmly believe this approach will be successful and allow Alex to return," Philippon said. "We've had very good success with this approach. Short term, we feel the risk is very limited that he will re-tear his labrum during that six-, seven-month period."
The decision eliminates the option of Rodriguez treating the injury with rest and rehab and playing through the season without surgery. But this operation will not completely correct the hip.
"The surgery that will just repair the labrum tear right now would shorten his rehab," Cashman said. "Then, following the conclusion of the season, going in and repair the remaining aspects that need to be repaired."
Now that a treatment plan has been chosen, Cashman said Rodriguez is feeling better.
"When it first happened, he said he was `bummed.' That was the exact word," Cashman said. "Alex texted me and he was really positive. He is excited. This is what he wanted to do."
Rodriguez also has a cyst in his right hip that was drained Wednesday. He had additional tests Friday to test the hip's strength and flexibility.
Once he returns to the lineup, Rodriguez will likely get more days off than usual.
Cashman could not guarantee that A-Rod will be ready for the start of spring training next year following the second surgery this fall.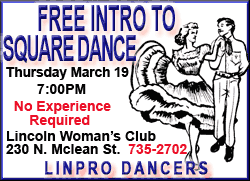 The Yankees have an insurance policy that will reimburse some of Rodriguez's $32 million salary this year, a baseball official said, speaking on condition of anonymity because the team doesn't discuss insurance publicly. Typically, insurance on baseball contracts pays back a team a specified percentage of the salary of a player on the disabled list, after a period of days for a deductible.
Rodriguez's hip had been fine until he experienced stiffness during spring training this year. The injury forced the 12-time All-Star to skip the World Baseball Classic, where he was to play for the Dominican Republic.
Philippon attributed the labrum tear to the rotational stress that Rodriguez -- "a very strong hitter, strong batter" -- places on his hip.
"Because of all the test findings, analysis, the function of Alex, I feel it's in his best interest to have his labrum repaired, remove part of his impingement and therefore stabilize his labrum," he said. "The goal here is to allow Alex to rehab rapidly in a safe manner."
Rodriguez will stay in Colorado for the foreseeable future.
"We'll keep Alex with us certainly for the first few weeks," said Philippon, who has treated several sports stars, including golfer Greg Norman and figure skater Tara Lipinski. "The main reason being we're going to put him on the fast track, so we will be very aggressive on his rehab. We'll check on Alex twice a day."