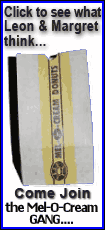 Chris Iannetta and Mark DeRosa each had four RBIs and Youkilis scored four times for Team USA, which broke it open with an eight-run sixth inning and finished with 16 hits.
"With that lineup, I don't see why we shouldn't have a few of those innings a night," Dunn said. "It was a lot of fun, but I don't think it was very unexpected on our side."
Every U.S. starter had at least one hit except for third baseman Chipper Jones, who was lifted in the sixth because of a mild strain on his side. Jones, 0-for-7 with five strikeouts in the WBC, will be evaluated again Monday.
"I got a good pitch to hit and tried to come out of my shoes to hit it," Jones said.
U.S. manager Davey Johnson said the Atlanta slugger could miss "a week or two."
"I told David Wright, 'This is probably the last time you're going to DH,'" Johnson said. "Anytime somebody has a little strain in the spring, you have to be real cautious."
Dunn was one of many U.S. players to rave about the chemistry and camaraderie that has quickly forged strong bonds among a team eager to make amends for a disappointing eighth-place finish at the 2006 tournament.
"It feels like we've been together for a long time," Dunn said. "I don't know if that's the way they designed it or what. It's a bunch of great guys and everyone gets along. It's amazing."
David Wright, who had three hits Sunday, said the Americans "clicked" from the first workout and have grown closer now that the competition is underway.
"It's not only a tremendous baseball experience, but also a personal experience to be around this group of guys and to have the fun we're having," Wright said. "On the field, in the clubhouse, it's just a blast to be a part of this."
Florida reliever Matt Lindstrom worked 1 1-3 perfect innings for the win before a crowd of 13,094.
Victor Zambrano took the loss, allowing four runs and two hits in one-plus inning.
Venezuela will play an elimination game Tuesday against the winner of Monday's game between Canada and Italy. The winner Tuesday advances to round two, and will face the U.S. on Wednesday night to decide first place in Group C.
Team USA will begin second-round play Saturday in Miami.
Melvin Mora's RBI single gave Venezuela a 1-0 lead in the third, but the U.S. answered with two in the fourth when DeRosa's two-out triple scored Youkilis and Dunn.
Venezuela reclaimed the lead in the bottom half against right-hander Roy Oswalt on Ramon Hernandez's RBI grounder and Gregor Blanco's run-scoring single.
The U.S. sixth began when Youkilis reached on a wild third strike. David Wright singled and Dunn walked to load the bases for DeRosa, who drove in a run with a walk. Left-hander Carlos Vasquez replaced Zambrano, but Iannetta greeted him with a three-run double to right-center, taking third as the throw went to the plate.
Vasquez struck out Curtis Granderson and was replaced by right-hander Yoel Hernandez, who walked Derek Jeter and gave up a two-run double to Dustin Pedroia. Braun batted for Jones and grounded out, but Youkilis capped the inning with a homer to left, his second in two games.