Too bad for everyone else he didn't drive that way during the race. It's probably the only way he could have lost.
Busch, a former NASCAR Cup champion who's been overshadowed lately by his kid brother Kyle, drove to a dominating victory Sunday at Atlanta Motor Speedway. Thirty-year-old Kurt led 234 of 330 laps in the Kobalt Tools 500, surviving a couple of scrapes with the wall and a late caution to pull away for a 0.332-second victory over Jeff Gordon.
It really wasn't that close.
"I've got to thank my guys," Busch said in Victory Lane. "This car was unbelievable. I guess good things come to those who wait."
How dominating was Busch? He led more laps in one afternoon than he did all of last season (164), when his only victory came in a rain-shortened race at Loudon, N.H.
"I just drove (against) the track, not the competition," Busch said. "We had strong pit stops, a great-handling car, a strong motor and a great assistant spotter."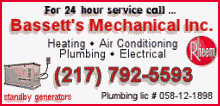 That would be team owner Roger Penske, who flew in for the day and helped keep an eye on things from above the main stands.
"We're back in business," Penske said. "His brother is a great driver, but there's not many people out there who can hold a candle to Kurt."
Last year, Busch's lone win was due more to strategy than skill. Meanwhile, 23-year-old Kyle became a full-blown star, winning eight races before struggling in the championship playoff, his undeniable talent earning him a mention as a possible candidate to drive for an American-based Formula One team that's trying to get off the ground.
Then, last weekend in the Busch family's hometown of Las Vegas, Kyle drove from the back of the field to victory while Kurt finished a disappointing 23rd after starting on the outside of the front row. Even so, Kurt kept insisting he wasn't jealous of his kid brother's success, even stopping by Victory Lane to give Kyle a big hug.
Sunday was Kurt's time to shine.
Finally.
"I needed to hold up my end of the bargain with Kyle winning all the time," Kurt said. "The kid has been dominant."
Kyle pulled up beside his big brother after the race and gave him a congratulatory wave. The kid finished 18th, three laps behind.
The older Busch really made his mark on the victory lap, which was apparently dreamed up over a few beers with his buddies. It was his own take on the "Polish Victory Lap" conceived by the late Cup champion Alan Kulwicki, who would drive the wrong way around the track after a win -- but facing forward.
Busch went the right direction, but had to steer out of his rearview mirror.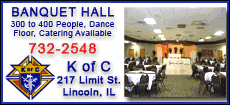 "When you put the car in reverse like that, it relaxes," he explained. "It's like cooling down a horse after a good Kentucky Derby run."
Now, he's just got to come up with a name. His friends suggested "The Donkey." Busch came up with the "Don Johnson" after spinning his No. 2 Dodge back around to pull into Victory Lane the right way, saying it reminded him of a move that might have been attempted in the actor's old "Miami Vice" television series.
"We had a good hot rod today," Busch said. "Maybe I should name the reverse victory lap the 'Hot Rod.'"
Whatever the name, Busch's performance left Gordon still in search of his first win since 2007. But the four-time Sprint Cup champion remained on top of the standings after another strong run.
"We're getting close," Gordon said after his second runner-up finish of the season. "We're going to keep knocking on the door until we get to Victory Lane."