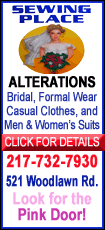 Paul Millsap had 18 points and 11 rebounds, Kyle Korver matched a season-high with 20 and Andrei Kirilenko had 18 for the Jazz, who have won eight straight over Toronto.
Chris Bosh had 30 points and 10 rebounds for the Raptors, with Andrea Bargnani scoring 20 and Jose Calderon adding 10 points and 11 assists.
Anthony Parker scored 16 points but Toronto still lost its fifth straight.
Bosh scored 15 in the third quarter and the Raptors took an 87-81 lead into the final quarter. But after a Jason Kapono jumper to begin the fourth, Kirilenko scored six straight points to bring the Jazz back.
Utah took the lead with 6:33 remaining. After a mad scramble for a loose ball that lasted half the court, the Jazz won the jump ball, sending Kirilenko in alone for a layup.
The Raptors were outscored 28-14 in the fourth, shooting 6-for-19.
Millsap started for Jazz forward Carlos Boozer, who missed the game with a sore ankle.
Boozer returned to the lineup on Feb. 23 after missing 44 games because of a strained quadriceps tendon and knee surgery. He is averaging 16.9 points and 10.9 rebounds in 18 games.