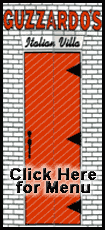 Many in this college town of 9,100 give Sacharski the nod for being the architect of T-ball, though that kind of recognition made the longtime teacher uncomfortable. He figured that somebody, somewhere, had previously put a baseball on a tee.
What Sacharski is widely credited with doing is developing a set of rules for the game that allowed young children to play before they'd mastered two fundamental but difficult skills: throwing a pitch and hitting one.
The benefits served them well, from Little League onto the majors.
"I loved it. I have some great memories," said Texas star Michael Young, a career .300 hitter.
In 1954, Sacharski took a part-time job as director of the city of Albion's Recreation Department. To get more youngsters interested in baseball, he figured that having them hit from his jury-rigged tees placed atop home plate would make things easier. Not only could the batter hit, other players could learn to field and throw.
Five teams of about a dozen players each took part in the first season of Albion's "Pee Wee Baseball League," as Sacharski called it. The game debuted June 25, 1956, at Victory Park, and T-ball is still played there.
Within a year or two, organized T-ball leagues were popping up everywhere, says his son, who was among those playing that first season.
"He was very sensitive about being credited with actually inventing the game," says Will Sacharski, now 60 and the youngest of three. "He didn't necessarily want to take credit for that."
His father died Feb. 27 at his home in Albion, about 85 miles west of Detroit. Jerry Sacharski was 93 and had spent the past few years in failing health.
After his funeral here this week, some of the original Albion T-ballers, now in their 60s, reminisced about Sacharski and how the game helped shape who they are today.
Tommy Clark says playing in that first league increased his interest in baseball and boosted his confidence as a player.
"It was one of the best times of my life," says Clark, now 62 and a retired inspector for General Motors Corp.
Clark, who lives in Albion and became lifelong friends with Sacharski, played for the Davy Crocketts. The team that won the title that year was the Porky Pigs, whose players included Dave Bieskie, who lives across the street from Victory Park.
Bieskie says he enjoyed T-ball but his baseball career ended early -- at age 13 -- when he got a job delivering newspapers.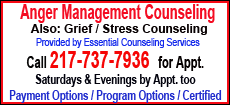 T-ball has come a long way since the 1950s.
These days, about 2.2 million children ages 4-7 participate annually in T-ball leagues around this country, according to the T-Ball USA Association Web site. Former President George W. Bush, once a part-owner of the Texas Rangers, held T-ball games on the South Lawn of the White House each year he was in office.
Glenn Hoffman, a former big leaguer who is now the third base coach for the San Diego Padres, said two of his five children played T-ball. "To be able to play in an organized game, a structured game, at that age was a great atmosphere for my kids growing up, before it led them into Little League for the 8-year-olds," he said.
New York Yankees great and now Los Angeles Dodgers hitting coach Don Mattingly has long maintained that players of all ages can improve their slugging by practicing with a batting tee. All three of his sons have played T-ball.
"Our neighborhood, they had leagues for T-ball to get them started, then they progressed on," he said. "It's funny, because you get kids that are in Little League, they don't want to use the tee anymore because they look at it like this little starting thing that little kids use.