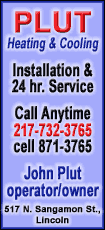 Olivo homered twice and drove in five runs, and the Dominicans rebounded from a startling loss in their tournament opener by beating Panama 9-0 in an elimination game Sunday.
"Even though we are celebrating, we still have our backs against the wall," manager Felipe Alou said. "Our mood has changed and we feel that we can win Tuesday and qualify for the next round."
Nelson Cruz also homered and winning pitcher Johnny Cueto struck out five in 4 2-3 innings for the Dominican Republic, upset by the Netherlands 3-2 on Saturday in the opening game of Pool D play.
Panama was eliminated from the 16-team event after it was outscored 16-0 in two games, including Saturday's defeat against Puerto Rico at Hiram Bithorn Stadium.
"Eighteen innings without a run. A team can't win like that," Panama manager Hector Lopez said.
Next, the Dominican Republic will play another elimination game Tuesday against the loser of Monday's game between Puerto Rico and the Netherlands.
"Either of them will be difficult. We know that Puerto Rico is scary and has three great starting pitchers. And the Netherlands has already beat us," Alou said. "Both are tough opponents, but we will have more energy now."
Alou said right-hander Ubaldo Jimenez will start Tuesday for the Dominicans.
After their big bats sputtered against the Netherlands, the Dominicans finally started hitting Sunday. They took advantage of two Panama miscues on defense to score three times in the third inning, capped by David Ortiz's RBI single. Willy Taveras and Fernando Tatis each knocked in a run during the rally.
Robinson Cano was aboard for Olivo's two-run shot in the fourth. Cruz hit a solo drive in the sixth, and Olivo made it 9-0 with a three-run homer in the eighth.
"This team bats well, but it must have patience. Today we were inspired," Olivo said. "There was no room for error."
Cueto gave up three hits and walked one. He got solid relief from Julian Tavarez, Rafael Perez and Tony Pena.
Starting pitcher Ramiro Mendoza took the loss, allowing five runs -- two earned -- and four hits in four innings.
"Things could have been different with a bit more luck," Panama slugger Carlos Lee said.
South Korea 14, China 0
At Tokyo, Olympic champion South Korea advanced to the second round of the WBC by routing China in a game that was stopped after seven innings because of the mercy rule.