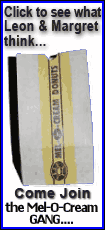 The Lynx started with an 87-78 win over Parkland. They then made amends Sunday afternoon, after two losses to Rend Lake earlier in the season, by thoroughly beating them and moving on to the championship game Tuesday at 7 p.m. vs. ICC at Lincoln Christian College.
Lynx coach Kirk Whiteman assessed the play of his team in both games:
Lincoln 87, Parkland 78
"I was proud of how well we got the ball inside today. While Bryce Davis picked up two early fouls and spent 14 minutes on the bench the first half, Don Gavin (14 points by half, 27 for game) and Chris Ware (11 points at half, 17 points for game) picked it up on the inside. Our guards were able to make good decisions. Darius Adams had 20 points for the game, Cortez Augusta 12 points, Brandon Farmer eight points, Steve Hines two points and Bryce Davis one point."
Lincoln 87, Rend Lake 66
"We had a great defensive effort today. We jumped to a 16-4 lead to start the game. Rend Lake beat us twice in November and has some matchup problems for us. They have some big guards, and Bryce, Darius and Brandon played great defense, but the reason for our success was we rebounded very well. We also played without Don Gavin, who hurt his ankle at the end of the Parkland game.
"Bryce Davis stepped up well offensively, scoring 17 points. Darius Adams poured in 28 points and has played his best basketball the last three games. Brandon Farmer had 12 points and set up our offense late to rattle off four consecutive baskets for Chris Ware, who ended with 16 points."
[Text from files received from Kirk Whiteman, Lincoln College]