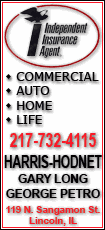 Yet the guy who passed on the NBA for one more year in college isn't worried about any of that as he prepares for his final home game at North Carolina. Fittingly, it comes against hated Duke with a chance for the second-ranked Tar Heels to win the Atlantic Coast Conference's regular-season title outright.
So much for the idea that Hansbrough isn't having the kind of season he came back to school for.
"I'm not worried about what people think," he said. "People are going to write and say whatever they want. It doesn't really affect me. ... I don't regret anything."
By the numbers, Hansbrough and the Tar Heels (26-3, 12-3) are on par with last year's Final Four team. For the second straight season, he leads the conference in scoring and his team heads into the season finale against the seventh-ranked Blue Devils (25-5, 11-4) knowing a win clinches the top seed in next week's league tournament.
But Hansbrough's job could be tougher considering point guard Ty Lawson didn't practice Saturday after injuring his left big toe during Friday's practice. Precautionary X-rays showed no fracture and the team is hopeful he will play, though it's unclear whether he will be at full speed.
It's just the latest example of how things haven't come quite as easily this time around for Hansbrough and the Tar Heels.
Hansbrough -- the first returning AP national player of the year since LSU's Shaquille O'Neal in 1991 -- had never missed a game and missed just one practice in his first three years before a preseason shin injury sidelined him for the first two games. Then, in his first game back, he injured an ankle and that sidelined him for another game about a week later.
His scoring is down more than a point while his rebounds are down from 10.2 last season to 8.1, though he is playing about 3 fewer minutes per game. He's also getting to the foul line -- where he recently became the NCAA's career leader in made free throws -- one fewer time a game.
Yet Hansbrough and the Tar Heels, who started a surprising 0-2 in the league, have played through it all with veteran confidence.
"I think of him as one of the best players to ever play in the ACC," Duke coach Mike Krzyzewski said. "I'm amazed at his durability because he plays a very physical style and he plays aggressive. You don't just get to the free throw line. You earn it, and he's done that. He's a warrior. I have the utmost respect for him."
The latest challenge is not letting a team that has won five straight games since making a key roster change spoil the final home game for Hansbrough, Danny Green, Bobby Frasor and Michael Copeland.
"You don't want to share an ACC championship with your crosstown rivals," junior Deon Thompson said. "It's everybody's responsibility to make sure they go out the right way, winning their last home game and winning their last ACC regular-season championship."