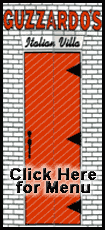 When Compton shot his arms skyward as his final putt dropped for birdie, the kid did that, too.
And Compton fought through fatigue to walk 18 holes, so the kid somehow managed to do it with him.
A few days ago, Compton had never heard of John Paul George, a 14-year-boy who doctors said should have never been born. John Paul -- named for a pope, not The Beatles as is typically assumed -- is 4-foot-1 and has a condition called hypoplastic left heart syndrome, meaning the left side of the heart hasn't formed properly.
But in the second round of the Honda Classic, a two-time heart transplant recipient and a boy who may eventually need one walked side by side, the intertwining of their stories adding yet another element to Compton's comeback tale.
"The last putt I made, it was just great," Compton said. "He'll remember that forever."
Indeed, it meant plenty to John Paul, who was the standard bearer in Compton's group at PGA National.
"This is the best day of my life," he said.
It was a pretty good day for Compton as well.
His 20-foot birdie capped his second straight round of 69, putting him at 2 under and squarely in the mix at the Honda, the second PGA Tour event he's played since undergoing his second heart transplant last year.
Compton finished the final two holes of his first round Friday morning, after darkness suspended play the night before. He carded two pars, then climbed as high as a tie for second at one point in the second round before dropping off a bit.
His first goal this week was making the cut, and he did that with ease.
"Every player's trying to make the cut. Sometimes it's more nerve-racking to make the cut than it is when you're actually in contention," Compton said. "I felt more comfortable than I have in years."
With his newborn daughter and family with him, Compton went out in 2-under 33 in the second round, and only had one big problem -- hitting his tee ball into the water on the par-3 17th, the end of the famed Bear's Trap at PGA National, which has a Jack Nicklaus redesign.
So he drilled an 8-iron into a hard wind from 123 yards on the finishing hole, took his putter out of John Paul's tiny hands, and rolled in a birdie to get one of those lost shots back, and take a neat boost into the third round.
"I had a triple-bogey and a double-bogey in two days and I'm still under par, still there, and have a chance to play well on the weekend," Compton said.