Lincoln Daily News
welcomes letters of appreciation, information and opinion on matters pertaining to the community.
As a community we need to be able to talk openly about matters that affect the quality of our lives. The most effective and least offensive manner to get your point across is to stick to the issue and refrain from commenting on another person's opinion. Letters that deviate from focusing on the issue may be rejected or edited and marked as such.
.
You may also send your letters by e-mail to ldneditor@lincolndailynews.com
or by U.S. postal mail:
Letters to the Editor
Lincoln Daily News
601 Keokuk St.
Lincoln, IL 62656
Letters must include the writer's name, telephone number, and postal address or e-mail address (we will not publish address or phone number information). Lincoln Daily News reserves the right to edit letters to reduce their size or to correct obvious errors. Lincoln Daily News reserves the right to reject any letter for any reason. Lincoln Daily News will publish as many acceptable letters as space allows.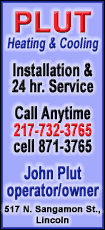 To the editor:

On the morning of Feb. 26, my son and I were in a place that no mother wants to be -- in the ER at ALMH. My 9-year-old son had a serious allergic reaction, and it was a very scary experience for the both of us. Thankfully, after almost four hours of medical care, my son was out of danger.

While waiting for his discharge, my son and I were talking. He was such a good and brave boy, I was so proud of him that morning. I wanted to treat him to lunch and told him to pick a restaurant where he would like to go. I didn't have much money on hand, but I was 100 percent sure he'd say Burger King, his favorite restaurant.

To my surprise, he said Bonanza. Sadly, I told him that I didn't have enough money for Bonanza that day. He told me, "That's OK, Mom," and he picked another place more affordable to the few dollars I had.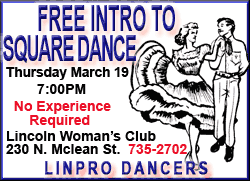 Moments later, my son was discharged. We both were eager to leave as it had been a long and emotional morning.
As we were walking out of our curtained room, a friendly woman stopped me. She had been sitting with another ER patient all morning. Perhaps she was a family member or a friend of the patient. She stopped me and told me she had overheard my conversation with my son about lunch. She took my hand, tucked $20 into it, smiled kindly and said: "I heard your little boy wants to go to Bonanza. You take him there on us. He deserves it."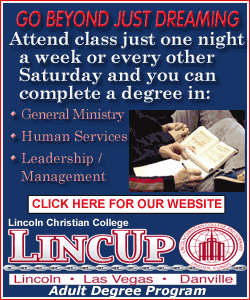 It all happened so fast, and although I thanked her in the most heartfelt way I could, I really should have said more. So I'm hoping this very kind woman sees this letter.
To the sweet lady with brown hair who wore a green shirt and was at the ALMH ER on that Thursday morning -- thank you! Thank you for your kindness and generosity. I apologize for not taking the time at that moment to tell you just how much you were appreciated. I truly think this world needs more good and selfless people like you. I've told all my family and friends about how I met an angel that day, and I have vowed to "pay it forward" with every opportunity that I'm able. It takes a beautiful person with a beautiful heart to do what you did. I only wish I wouldn't have been so hasty and instead took the time to tell you this in person. I am deeply thankful, and I wish you and your family the very best in happiness and health.
Most sincerely,
Tabitha Laubenstein
Lincoln
[Posted March 10, 2009]
Click here to send a note to the editor about this letter.