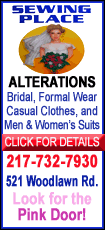 Travis Outlaw added 22 points for the Blazers, who have won 12 straight at the Rose Garden. Joel Przybilla also had 12 points and 18 rebounds, while LaMarcus Aldridge had 16 points and 13 rebounds.
Kobe Bryant had 26 points, while Pau Gasol had 18 for the Lakers, who haven't won at the Rose Garden in their last seven tries, with their last victory on Feb. 23, 2005.
It was the Lakers' third straight road loss, although they have one of the league's best overall road records at 21-9.
The Blazers are among the NBA's best home teams with a 27-5 record, and their latest winning streak at home dates to a 104-98 loss to Cleveland on Jan. 21.
The rivalry between the Lakers and the Blazers had cooled in recent years, in part because Portland has not been a playoff contender. But it seems to be heating back up with the demise of the so-called "Jail Blazers" and the potential of the NBA's second-youngest team.
Fans at the Rose Garden chanted "Beat L.A!" and booed nearly every time Bryant took a shot.
Portland jumped out to a 19-12 lead on rookie Nicolas Batum's third dunk, as the Blazers found early success in the paint. The Blazers took off on a 10-2 run midway through the first half that put them up 31-16 after Outlaw's 3-pointer.
Portland extended the lead to 51-32 on Aldridge's dunk on a hand-off from Roy. Outlaw's 17-foot jumper made it 60-36 and the Blazers wrapped up the half with a 61-38 lead.
Outlaw finished the half with 17 points, while Bryant had 12 for the Lakers on 6-of-15 shooting.
Fernandez hit a 3-pointer that gave Portland a 81-51 lead in the final minutes of the third quarter. Shortly thereafter, he was driving to the basket on a fast-break when he was fouled by Ariza.