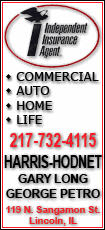 The Tar Heels (27-3), who were an unanimous No. 1 in the preseason poll and for the first seven weeks of the season, moved up one place to reclaim the top spot after beating Duke on Sunday to win the Atlantic Coast Conference regular-season title.
Pittsburgh (28-3) moved up one place after beating Connecticut for a second time this season when the Huskies were ranked No. 1. The Panthers finished tied for second in the Big East with Connecticut, one game behind Louisville.
North Carolina received 35 first-place votes and 1,734 points from the 71-member national media panel. Pittsburgh was No. 1 on 33 ballots and had 1,731 points.
On Jan. 27, 1981, Oregon State and Virginia tied for No. 1, the only time that has happened since the poll began in the 1948-49 season.
Connecticut (27-3), which had moved back to No. 1 last week, dropped to third and was followed by Memphis, Louisville, Oklahoma, Michigan State, Wake Forest, Duke and Villanova.
Memphis (28-3), which has the nation's longest winning streak at 22 games and completed its third straight unbeaten regular season in Conference USA, received two No. 1 votes, while Louisville (25-5) received the other first-place vote.
The ACC -- North Carolina, Wake Forest and Duke -- and Big East -- Pittsburgh, Connecticut, Louisville and Villanova -- accounted for all but three spots in the top 10. The five teams that have held No. 1 this season -- North Carolina, Pittsburgh, Wake Forest, Duke and Connecticut -- are all from those two conferences.
Kansas, the Big 12 champion, dropped two spots to 11th and was followed by Gonzaga, Washington, Missouri, UCLA, Butler, Clemson, Syracuse, Xavier and LSU.