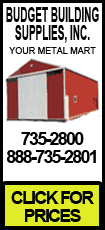 Dwight Howard had 27 points and 14 rebounds for Orlando, which has lost 19 of its last 24 regular-season meetings with the Pistons, and been eliminated by Detroit in each of the last two postseasons.
The teams traded the lead 15 times in the first three quarters, with neither able to go up by more than six points.
The Pistons held a 73-71 edge going into the third, and back-to-back baskets by little-used Walter Herrmann put them up 79-73 with 10 minutes to play, but the Magic came right back.
Rashard Lewis' 3-pointer gave Orlando an 85-83 lead four minutes later, but McDyess pulled down three key offensive rebounds to keep Detroit in it.
Rodney Stuckey's short jumper put the Pistons up 91-90 with two minutes left, and Howard missed a pair of free throws before Hamilton's jumper made it a three-point game.
McDyess knocked the ball away from Howard, and Hamilton iced it with a mid-range jumper.
Notes: Hamilton banked in a half-court shot at the end of the first quarter, but the officials waved it off, a decision quickly verified by a replay review. ... Tayshaun Prince warmed up for the second half with a large ice-pack taped to his right calf, but played 20 minutes after the break and finished with 20 points. ... The Pistons are 5-1 since Iverson left the lineup, including three wins over division-leading teams.
Copyright 2009 The Associated Press. All rights reserved. This material may not be published, broadcast, rewritten or redistributed.