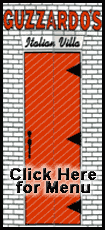 Josh Heytvelt scored 17 points, Micah Downs added 12 points and 12 rebounds, and No. 12 Gonzaga romped to its 11th consecutive NCAA appearance with an 83-58 victory over Saint Mary's and struggling star Patty Mills on Monday night in the WCC final.
Matt Bouldin had 14 points and seven assists for the relentless Zags (26-5) in a win showcasing the balance that could make them a March nightmare. With six Zags scoring in double figures and playing even better on defense, they followed up their perfect regular-season conference slate with a second blowout win in the WCC tournament, giving them 19 victories in their last 20 games.
"If we play like that in the NCAA tournament, we're going to go a really, really, really long way," Few said. "We're playing better than we have all year. ... When a team puts it together like that over the course of a weekend, it's a beautiful sight to see."
Gonzaga, which moved up two spots in Monday's Top 25 poll after routing Santa Clara in the semifinals, has won eight of the last 12 WCC tournaments -- but few were so smoothly accomplished. The Zags have won 16 straight conference games, and they've beaten Saint Mary's in 26 of their last 29 meetings, preventing a true WCC rivalry from developing.
With Mills going 2-for-16 in his second game back from a broken hand, Saint Mary's (25-6) never threatened the Zags in a loss that endangers the Gaels' hopes for the first back-to-back NCAA tournament bids in school history.
There are no such concerns for Gonzaga, which lost the WCC tournament final to San Diego last year. The Zags' only blemish since New Year's Day is a nonconference loss to No. 4 Memphis.
"I think we're peaking at the right time," Bouldin said. "I thought our momentum was great coming into this weekend. We have eight or nine guys who can score 20 in a night. I think that's our strength by far, and we all play together on defense, too."
Downs has the lowest scoring average among the Zags' five starters, but he clinched the tournament MVP award with 10 points and 10 rebounds in the first half against the Gaels.
"It just feels good to come out and prove to people that we are the best team in the conference when people were doubting us," Downs said.
Saint Mary's finished with 19-for-66 shooting, falling behind by 13 points at halftime and never mounting a rally. Mills scored five points, missing all seven of his 3-point attempts before sitting out much of the second half, and his teammates couldn't make up for the Australian sophomore's woes.
"When you shoot as bad as that, you have to look for something else to do, and I didn't do either," Mills said. "You have to fight through it. It's a learning experience. You go back home and learn from that and move on. My hand is fine. I'm not going to use it as an excuse."