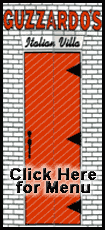 Jones was injured swinging at a pitch in the fifth inning of Sunday night's 15-6 victory over Venezuela, a win that ensured the U.S. would move on at the WBC. He limited himself to light running during Monday's workout but said he might try "some light stuff" on Tuesday.
"He was better today, but we're in the second round so there's no panic button," United States manager Davey Johnson said. "He's going to have five days to recover. If this happened down in Orlando (at spring training), I'm sure he'd get about five days off before getting back to playing."
The U.S. begins second-round play Saturday in Miami.
A switch-hitter, Jones said he has dealt with this type of injury "dozens of times" in the past.
"Oblique strains are something that happen to switch-hitters quite frequently," he said. "I know the severity and I know that this is probably something that will be knocked out in three or four days. So if we're just smart with it, I'll be able to get back in there pretty soon."
Jones, who is 0-for-7 with five strikeouts in the World Baseball Classic, hit .364 with 22 home runs and 75 RBIs for the Braves in 2008.
"I'm not worried about rust because if you have seen me, I look awfully rusty right now," he said, drawing laughs.