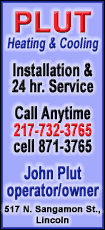 Chavez was scheduled to play third base against the Los Angeles Angels on Monday but was scratched, and manager Bob Geren said there was no timetable for his return.
"He experienced some pain in his shoulder yesterday, so we're going to give him a few days off even from DHing," Geren said.
Chavez underwent surgery on his right shoulder in August. Although he said before spring training that he felt like he could do everything, the A's were cautious about putting him into a game at third. The club initially hoped he'd play last week, but that was pushed back to Monday.
With Chavez out, the A's put Bobby Crosby in the lineup for his debut at third base. Crosby said it was the first time he had played third since a Little League All-Star game when he was 11. He lost his shortstop job when the A's signed free agent Orlando Cabrera.
Crosby got one ball hit to him in six innings against Los Angeles, a slow roller from catcher Jeff Mathis. Crosby charged in and handled the play perfectly.
Geren said before Oakland's 5-4 victory that he felt Crosby was ready for third.
"We feel like he can do it," Geren said. "I talked to (infield coach) Mike Gallego and we all feel like second base will take a little longer to learn, with people breaking up double plays and coming across the bag. Third is similar to shortstop, the same side of the field."