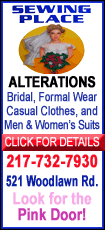 "I love San Diego and being a part of this team with my teammates," Tomlinson said in a statement released by the team. "My No. 1 priority was to stay here in San Diego. I truly believe this is the place that gives me the best chance to be successful and win a championship. I want to finish the job we started when I got here eight years ago. My heart has always been in San Diego. I couldn't imagine putting on another uniform."
A news conference was scheduled for Wednesday morning.
General manager A.J. Smith, who came under fire in late January for mocking a statement Tomlinson made about wanting to stay in San Diego, sounded relieved that the process was over.
I'm just very happy that he's back," Smith told The Associated Press. "The way I'm looking at it, L.T. has helped us on the field and now he's gone a step further and he's helped us off the field.
"I felt comfortable that it had a chance," Smith said. "We wanted him back, he wanted to come back. Everything was as smooth as it can be in negotiations."
Team president Dean Spanos knew how important this deal was.
"This is a good day for the Chargers and for Chargers fans," Spanos said in a statement. "It was important to me to get this done so L.T. could continue his career here in San Diego where he means so much to our team, our fans and our community. The alternative was just unthinkable. He belongs in San Diego."
Tomlinson had been due $24 million over the next three seasons, including $6,725,000 in 2009. His salary cap number would have been $8.8 million in 2009, including a prorated share of the signing bonus from his 2004 contract.
Tomlinson was slowed during the regular season with a toe injury, then hurt his groin in the season finale. He was forced out of an overtime playoff win against the Indianapolis Colts and sat out against the Steelers, the first game he'd missed due to injury in his brilliant eight-year career.
It was the second straight year his postseason was cut short by injury. That, coupled with the fact Tomlinson turns 30 this summer, raised questions about how long he would be a Charger. The team said it needed salary cap relief in order to sign other players to contract extensions, and it zeroed in on Tomlinson's deal.
While his 1,110 yards rushing were the lowest of his brilliant eight-year career, Tomlinson still finished fourth in the AFC and 10th in the NFL.
The new deal came three weeks after the Chargers put the non-exclusive franchise tag on Darren Sproles, virtually assuring the speedy little running back-returner will be back next season. If Sproles and the Chargers don't negotiate a long-term deal, he'll make $6.62 million next year.
Smith wouldn't divulge the renegotiated terms. Tomlinson's deal, signed in 2004, was heavily backloaded, with salaries of $8 million in 2010 and $9,275,000 in 2011, the deal's final year.
Players often receive a bonus for agreeing to lower their salaries in renegotiations. There also had been speculation a new deal would include incentives.