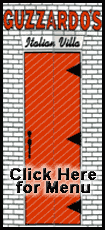 The Washington Post reported Feb. 6 that tests linked Clemens' DNA to blood in the syringes given to investigators by McNamee.
Clemens has said repeatedly that McNamee, his former personal trainer, injected him with B-12 and the painkiller lidocaine.
"I assumed, and I am not surprised, that the tests were positive for both DNA and for performance-enhancing drugs, because that's what Brian said all along, and there's not much doubt that Brian's been telling the truth," McNamee's lawyer, Richard Emery, told The Associated Press. "The confirmation of that fact, once again, just seems to me to be another significant step towards jail for Clemens."
A federal grand jury in Washington is investigating whether Clemens lied when he told a congressional committee last year that he didn't use illegal performance-enhancing substances. McNamee, testifying before the same committee, said he repeatedly injected Clemens with steroids and HGH.
Rusty Hardin, Clemens' lawyer, did not return a telephone call seeking comment.