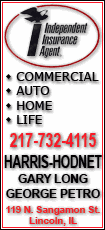 Jimmy Watts was also placed on probation through the end of the year. He works for Marcos Ambrose's crew and was not allowed to finish Sunday's race at Atlanta.
He chased a rolling tire across pit road and into the infield grass when it got away from Ambrose's stall during a round of green-flag stops 67 laps into the race. NACAR called a caution, and the action put more than half the field at least one lap down.
According to NASCAR rules, crew members may not go on the racetrack while cars are racing or while cars are running under yellow or red flags.