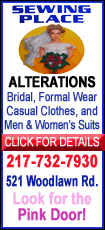 "He left me a message," Yankees manager Joe Girardi said Wednesday. "He sounded good. Said: 'I'm doing well.' Good to hear from him."
Girardi exchanged telephone messages with the star third baseman on Tuesday night.
Rodriguez had arthroscopic surgery Monday to repair torn cartilage in his right hip, and doctors said they found nothing that would keep him from returning to the lineup in May.
Rodriguez will need a more extensive operation after the season, but should be ready for spring training 2010. He is expected to spend a few weeks rehabilitating in Colorado, then will return to the Yankees' spring training complex in Florida when he is ready for baseball drills.
Yankees general manager Brian Cashman talked with the three-time AL MVP Tuesday night and found him in "good spirits." Rodriguez has been riding a stationary bike and during range of motion exercises.
In other news, Yankees closer Mariano Rivera threw 30 pitches in his first spring training batting practice session. He will throw BP again Saturday and then will likely make his first exhibition appearance early next week.
Rivera had surgery on the AC joint in his right shoulder last Oct. 7.
"All I have to do is get more fine pitching," Rivera said. "The shoulder feels good. I'm happy with it. It's getting stronger every time I throw. It feels better and better."
Rivera threw at about 90 percent. The right-hander has "no doubt" he will be ready for opening day.
"We are right on track," he said.
Catcher Jorge Posada, limited to designated hitter as he rehabilitates from right shoulder surgery last July 30, remains on target to play behind the plate on Sunday. Posada threw to the bases on a back field before being the DH in the Yankees' 7-4 loss to Detroit in Lakeland.