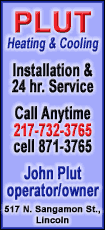 It looks like they did.
Devendorf scored all 19 of his points in the second half of the 18th-ranked Orange's 89-74 victory over Seton Hall on Wednesday night in the second round of the Big East tournament.
He scored 16 points after two sets of double technical fouls were called, one on him when he and Eugene Harvey of Seton Hall made contact with each other after an intentional foul for excessive contact was called on Brandon Walters of the Pirates.
Devendorf hit a 3 right after he was assessed the technical and that started a 17-3 run that gave Syracuse control for good.
"It felt good," he said of the second of his five 3s. "It was a 'close your yap,' something like that. It felt good to get going in the second half."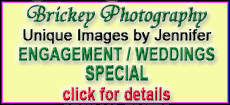 Jonny Flynn had 19 points and 11 assists for the sixth-seeded Orange (24-8), who will face third-seeded and third-ranked Connecticut in the quarterfinals on Thursday night.
Jeremy Hazell had 27 points for the 11th-seeded Pirates (17-15), who advanced to the second round with a 68-54 victory over South Florida. Seton Hall was looking to win two games in the Big East tournament for the first time since 2001.
"There were some stretches in the game where the game got away from us," Seton Hall coach Bobby Gonzalez said. "They can hurt you a lot of ways. They are murder in transition and Jonny Flynn is almost unguardable."
Seton Hall managed to be within 36-31 at halftime despite shooting 2-for-13 on 3-pointers and the Pirates hit their first two 3s of the second half to go up 37-36.
A layup by Arinze Onuaku gave Syracuse a 46-44 lead with 16:29 left and that's when the game started to take on the feel of a Big East game from two decades ago when the conference was known for hard play.
John Garcia of Seton Hall and Onuaku were both assessed technical fouls with 16:07 left when they got into each other's faces after a ball went out of bounds.
On the next possession, Walters fouled Christian Ongenaet hard under the basket as he was taking a layup.
Players from both teams got into a mix in the lane and Harvey came up into Devendorf, who pushed his body back at him. The officials ran in to break up the scrum as the crowd at Madison Square Garden roared.
Ongenaet made one of the free throws and Devendorf hit a 3 on the ensuing possession and that started a 17-3 run that put the Orange up 64-47 with 11:21 to go on a 3 by Devendorf.