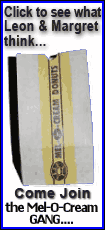 US Airways Center was the only building in the NBA where James hadn't won. He was 0-5 here, not counting this year's All-Star game loss, coming into Thursday night's contest.
Mo Williams, who scored a career-high 44 the first time the teams met this season, added 30 for Cleveland, including 6-of-10 3s. Matt Barnes scored 21 and Steve Nash 20 as the Suns extended their losing streak to six games, their longest in six seasons.
James got the triple-double with a rebound with 2.8 seconds to play.
Sasha Pavlovic scored 11 of his 15 points in the fourth quarter, including three 3-pointers. Cleveland made a season-best 17 3s in 33 attempts to win for the eighth time in nine games and improve to 13-2 since Jan. 30.
The Cavaliers, 2-0 on a three-game western swing, won their franchise-record 23rd road game, surpassing the 22 they had in 1991-92. Phoenix fell six games behind Dallas for the final playoff berth in the West.
Cleveland took control of the intense contest with a late 10-2 run after Grant Hill's three-point play cut the Cavs' lead to 101-100 with 7:04 remaining.
Williams hit a running 7-footer and a 3-pointer and James sank a 20-footer in the surge. James capped it with two free throws that made it 111-102 with 3:45 left. Nash's 3-pointer cut it to 113-109 with 2:11 remaining, but Williams sank another 3, James added two free throws, and the Suns were finished.
Phoenix was down 97-95 and had the ball for what looked to be a breakaway layup, but Jason Richardson's 360-degree spin dunk attempt was blocked by James. Pavlovic's third 3-pointer of the quarter made it 100-95 with 8:33 left. Richardson complained vehemently he was fouled on the play and drew a technical. Williams' subsequent free throw made it 101-95 with 8:32 to go. Television replays clearly showed James hit Richardson's wrist on the play.