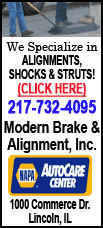 Devin Ebanks scored a career-high 20 points to lead the scrappy Mountaineers to a stunning 74-60 upset of the second-ranked Panthers, knocking out the defending champions and advancing to the semifinals for the second straight season.
West Virginia will face No. 18 Syracuse, which outlasted No. 3 Connecticut 127-117 in six overtimes -- tied for the second-longest game in Division I history.
Blair, the league's co-player of the year, managed just 14 points and five rebounds before fouling out with 1:17 left in the game.
"Of course you feel down right now, the next couple hours, the next couple days. You're going to feel down watching the Big East, watching everybody," Blair said. "We weren't prepared, the foul trouble -- we just didn't grind it out like we usually do."
Alex Ruoff added 18 points and Da'Sean Butler had 16 for West Virginia (23-10), which might be the hottest team in the nation's deepest conference. The Mountaineers have won four of their last five, their lone loss coming to No. 5 Louisville last weekend.
After leading 36-34 at the break, coach Bob Huggins slapped on his confounding 1-3-1 zone defense and the Panthers (28-4) struggled to shoot over the top.
Pittsburgh went without a 3-pointer for the first time all season, finishing 0-for-8 from beyond the arc, and was outrebounded for the first time since Jan. 25.
The opponent that time? West Virginia.
"I think we were the aggressor. I think that's big," Ruoff said. "In the first two games we matched up against them, we had stretches where they kind of out-manned us."
Sam Young scored 15 points to lead the Panthers, whose chances of securing a No. 1 seed in the NCAA tournament took a big hit in what had been a friendly venue.
Pittsburgh had advanced to seven of the last eight tournament championships, winning four games in four days last year to capture the title, and was 23-8 at Madison Square Garden since 2001.
So much for that.
The Mountaineers shot 44.2 percent from the field against one of the league's best defenses, and improved to 17-0 this season when scoring at least 70 points.
"I think the one thing I've really stressed in the two years I've been here is to learn how to play," Huggins said, "learn how to play the game. I'm not big on run here, run here, and have a whole lot of things that are concrete. I just want them to play basketball."
Unfortunately for Blair, a big part of the game is the officials.
The bruising forward picked up his second foul 4:01 into the game and took a seat beside coach Jamie Dixon, who kept the 6-foot-7, 265-pound Blair on the bench the rest of the first half, even as the Mountaineers slowly built a lead.