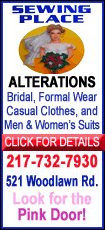 "We kept telling ourselves we can't get down and just can't give up," said Dunn, who is constantly calling for the ball when he's not defended. "We just kept fighting, and it turned out great for us."
It was the first time in the tournament's 13-year history that Kansas lost its opening game, and the first time that a No. 9 seed had taken down the top seed.
"It's disappointing," Tyshawn Taylor said. "We worked real hard to get here, and we let this one slip away from us."
The three-time defending champions made up the deficit quickly and led by five before Dunn fueled a decisive 12-0 run for the Bears (19-13).
Kansas (25-7) became only the second top-seeded team to lose its opening game at the Big 12 tournament. Baylor was also responsible for the other upset, beating Iowa State in 2001. That was the Bears' only other trip to the tournament semifinals. They'll face Texas on Friday for a chance to reach their first ever championship game.
This season opened with high hopes, and Baylor spent several weeks in the Top 25 before a complete collapse in conference play. Now, it'll take a run of four wins in four days to earn the Big 12's automatic bid to the NCAA tournament.
"We didn't end the Big 12 season like we wanted to, but we couldn't hang our heads going into this," guard Henry Dugat said. "We knew coming into this that it was a new season and we had to leave it all on the line in order to accomplish what we needed to do."
After a 12-1 start to the season that included wins against Arizona State, Providence and NCAA-bound Portland State, the Bears tumbled all the way to a 5-11 record in Big 12 play.
"It was like putting a weight vest on you. It was 10 pounds after losing four games in a row. And then when we lost five in a row, it went to 20 pounds," Drew said. "It's tough when you have expectations and you're not meeting them. You're frustrated. That's how the conference season went for us.
"Now, once we got into the conference tournament, the vest came off because it's a new season."
Sherron Collins scored 14 of his 16 points in the second half to lead the Jayhawks, but he airballed a potential tying 3-pointer with 26 seconds left. Marcus Morris and Taylor added 12 points apiece for Kansas.
The Jayhawks -- the defending national champions -- are solidly in the NCAA tournament, so the only thing in jeopardy is whether they'll get to play close to home in Kansas City, Mo., in the first round.
"Today's a reality check. The first thing we're doing is going back, as soon as we get through at the hotel, and we're going to go to school and make all the players walk around class tomorrow with all the other students wondering why the heck they're back here already," Jayhawks coach Bill Self said.
"And then we're going to practice as hard as we've ever practiced the next two days and get them thinking about that as opposed to worrying about what just happened."