Anderson and the Cowboys were able to laugh after he made both free throws with 2.3 seconds to lift Oklahoma State to a 71-70 upset of No. 6 Oklahoma on Thursday night in a Big 12 Conference tournament quarterfinal.
Eaton had 16 points and seven assists for Oklahoma State (22-10), which snapped a five-game losing streak against Oklahoma (27-5) and all but clinched an NCAA tournament berth. The Cowboys will play either Missouri or Texas Tech in the semifinals.
Blake Griffin had 17 points and 19 rebounds for Oklahoma, but was whistled for fouling Anderson as they tussled for a rebound after a missed shot by Eaton in the final seconds.
After Anderson's free throws, Griffin caught a long pass from Taylor Griffin, but missed a well-guarded 3-point attempt and Tony Crocker missed a follow shot. The clock didn't start until after Blake Griffin's shot, and officials used television replays to determine that time had expired.
The loss probably cost Oklahoma a chance at a No. 1 seed in the NCAA tournament.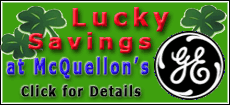 While Oklahoma and Oklahoma State regularly meet at neutral sites within the state in other sports, most notably baseball, it's a rare occurrence in basketball. Thursday's game was only the third time in 215 meetings the Bedlam rivals had met in Oklahoma City, and the first time since 1942.
The teams hadn't met in the postseason since 1999, when they played in the Big 12 tournament in Kansas City, Mo. The evenly split crowd at the Ford Center watched as the lead traded hands four times in the final 2:48.
"I think any Bedlam game is going to be a great atmosphere," said Oklahoma State freshman guard Keiton Page, a native Oklahoman who scored 15 points. "Playing here at the Ford Center with the crowd split, that's the atmosphere everyone wants to play in."
Eaton broke a 68-68 tie by making one of two free throws with 29.8 seconds left. Crocker caught a lob from Willie Warren and scored with 14.2 seconds left to give the Sooners a 70-69 lead.
Eaton missed while trying to finish a drive, and Blake Griffin was called for a foul on the rebound on what Anderson called "a 50-50 ball."
"I went and I grabbed the ball," Griffin said. "They said I fouled James Anderson. There's not much you can do about that. ... It didn't go our way."
Anderson, the Cowboys' leading free-throw shooter at 83.7 percent, made the first, tying the game, then endured an Oklahoma State timeout before making the second.
"I just kind of blocked everybody out," he said. "I just focused in and relaxed myself ... and I stepped up and knocked them down."
Griffin and Oklahoma coach Jeff Capel both said there was contact on Griffin's final shot, although no foul was called.
Harris had 13 points and Obi Muonelo had 12 as the Cowboys won despite being outrebounded 39-29.
Warren and Austin Johnson each scored 13 points for Oklahoma, but the Sooners committed 19 turnovers and went 3-of-19 from 3-point range.
"The game was not won or lost on those last two possessions," Capel said. "The game was lost for us throughout with the 19 turnovers. That's where the game was lost. The game was lost because of our inability to make shots, because we were weak with the basketball. The game was lost because we didn't have movement on offense at times. We were very, very stagnant."