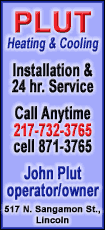 Bryant scored the last of his 23 points on a 3-pointer with 1:46 left, and the Lakers secured a postseason spot with a 102-95 victory over the San Antonio Spurs on Thursday night.
The Spurs have been the West's No. 2 team most of the season, and Los Angeles validated that pecking order. The Lakers also wrapped up the Pacific Division in the final rematch this season of the 2008 Western Conference finals.
Tony Parker and Michael Finley led San Antonio with 25 points apiece. Drew Gooden made his Spurs debut after being signed a week ago, but played just 3 1/4 minutes, scoring two points and grabbing four rebounds.
Lamar Odom had 12 points and 10 rebounds for Los Angeles in his return from a one-game suspension for leaving the bench during an altercation in Monday's loss to Portland.
One night after ending Houston's 12-game home winning streak, the Lakers wrapped up their road swing by bringing San Antonio's three-game winning string to a halt.
The loss cut San Antonio's lead over the Rockets in the Southwest Division to two games, with the Spurs heading to Houston on Saturday. The Rockets play at Charlotte on Friday.
Tim Duncan had 16 points and 11 rebounds for the Spurs.
Trevor Ariza, who joined the Lakers' starting lineup this week, scored 10 points. Derek Fisher also added 10.
If it was a West playoff preview, it didn't feel that way until the fourth quarter. Los Angeles led by as much as 18 in the first quarter, but San Antonio chipped away, cutting the lead to 95-93 on a 3-pointer from Parker with 2:18 left.
Then Bryant, with rookie George Hill closely guarding him, drained a 3-pointer that quashed any hopes of a Spurs comeback. As Bryant left the court, several dozen fans chanted "M-V-P! M-V-P!" in what is usually hostile territory for the Lakers.
The close finished belied what looked like a Lakers blowout from the start.