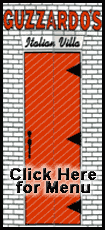 "It's going to get better, so I'm not worried about it," said Ramirez, who had been in the lineup as a designated hitter. "I'm not disappointed. You've got plenty of time to get ready. That's in my favor, so I'm going to take it day by day."
Ramirez also seemed unconcerned about criticism from former Boston teammate Jonathan Papelbon, who compared Ramirez to cancer in the April issue of Esquire. The Red Sox closer said Boston made the right decision when it traded Ramirez to the Dodgers last summer.
"He was on a different train! And you saw what happened with that. We got rid of him, and we moved on without him," Papelbon was quoted as saying in a story posted on Esquire's Web site Thursday.
"So Manny was tough for us," Papelbon added. "You have somebody like him, you know at any point in the ballgame, he can dictate the outcome of the game. And for him not to be on the same page as the rest of the team was a killer, man! It just takes one guy to bring an entire team down, and that's exactly what was happening."
"Once we saw that, we weren't afraid to get rid of him. It's like cancer. That's what he was. Cancer. He had to go. It sucked, but that was the only scenario that was going to work."
Ramirez shrugged off Papelbon's comments.
"That's fine, that's fine," Ramirez said. "I've already moved on with my life. Like I said, I wish everybody the best. I'm in L.A. now.
"I'm just focusing (on) playing here," he said. "I don't got no control over what people say or what I did in the past or whatever. I moved on already. I'm in L.A. It is what it is."
Ramirez has been embraced by the Dodgers. After Ramirez agreed last week to a $45 million, two-year contract -- he can void the deal after one season -- the Dodgers treated Ramirez like a returning hero.
Ramirez led the Dodgers to the 2008 NL West title by hitting .396 with 17 homers and 53 RBIs in 53 regular-season games. In the playoffs, he batted .520 with four homers, 10 RBIs, nine runs and 11 walks in eight games.
The Dodgers expect Ramirez to play a big role in their division title defense, and that's why they didn't want to rush him.
Ramirez has been showing up before dawn to get in playing shape after missing the first two weeks of spring training. He said his hamstring tightened up as he ran from second base to home during a drill before batting practice on Thursday morning.