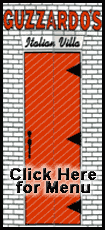 The director of Ford's North American motor sports program since the middle of 2008 came from the company's powertrain unit, where he says budget and personnel cuts were a way of life long before the economy began crashing down around everyone's heads.
"There's no easy jobs at the OEMs (original equipment manufacturers)," Wolfe said Thursday in a telephone interview with The Associated Press. "I've been at Ford for 27 years now in a variety of leadership positions and you learn to focus on what's really critical to be successful.
"And being successful means I have to have a winning platform and championship-capable teams and I have to be improving the favorable opinion of Ford to drive showroom traffic and sell some vehicles," he added. "That's what is important to us."
Like his competitors at General Motors, Chrysler and Toyota, all of whom compete against Ford in NASCAR's Sprint Cup Series, Wolfe has had to be creative this year.
The Ford Racing budgets were cut by more than 30 percent across the board and Wolfe's staff was reduced before the season by 10 percent.
That has forced Wolfe and Ford to make some hard choices.
"In NASCAR, it made us focus on Cup and Cup exclusively," Wolfe said. "In the truck series and the Nationwide series, we backed away from a lot of our, if not all of our financial backing, although we're still offering technical assistance to insure the cars perform as well as they can on the track, and a contingency program where we reward some people for that."
Unlike GM and Chrysler, its traditional competitors from Detroit, Ford has not had to ask the government for financial help. Wolfe credits Ford CEO Alan Mullally for keeping the company and the motor sports program viable by coming up with a conservative approach over the past several years to future sales and the amount of money to be spent on marketing, which includes motor sports.
When the bottom fell out last year, Ford was prepared.
"It wasn't like it was unforeseen and we had to tear up our plan and start over," Wolfe said. "That's why we were putting our focus in NASCAR on the Cup Series and (why) we're staying in the NHRA, primarily focused on the Funny Cars and the sportsman racers who work with us so well and do so much for us."
But NASCAR is Ford Racing's biggest stage.
"I couldn't be happier with the performance of our teams this year," Wolfe said. "We don't have as many teams (as other manufacturers), but I've learned long ago it's the quality of the teams you have and the qualify of the guys you've got working for you that make a big difference.