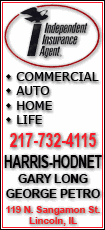 Although James failed to extend his triple-double streak to four games, he was clearly the difference, scoring a combined 22 points in the fourth quarter and overtime. He added nine assists while falling five points short of his career high.
Anderson Varejao had 18 points and 12 rebounds for Cleveland, which secured its first division title in 33 years and just the second in franchise history. Wally Szczerbiak scored 12 points and Mo Williams had 10 as the Cavs won their fourth straight and eighth in nine games to tie the Lakers for the NBA's best record at 52-13.
Kevin Martin scored 34 points for the Kings, who fell to 0-25 against the Eastern Conference. Bobby Jackson and Jason Thompson both had 19 points and Will Solomon scored 18.
James appropriately scored first in overtime, managing to maintain his balance on a left-handed shot where he was knocked to the floor. He made the free throw to complete the three-point play, then followed with a 3-pointer for a 122-116 lead with 3:02 remaining.
Solomon made a 3-pointer with 5.3 seconds left to cut the Cleveland lead to 124-123. After a timeout, the Kings intentionally fouled Williams, who made two free throws for a 126-123 lead. Solomon missed a potential tying 3-pointer with 3 seconds left.
James scored 16 points in the fourth quarter to rally the Cavaliers from a 14-point deficit. Trailing since early in the third quarter, James stole a pass and was fouled by Martin. He made one of two free throws, tying the game at 116 with 24 seconds left.
Following a non-shooting foul against Martin, the Kings came out of a timeout with 5 seconds left in regulation and James blocked Martin's off-balance shot, sending the game into overtime.
The last person who had a triple-double streak longer than three games was Michael Jordan, who had seven straight in March and April of 1989.
The Cavaliers won the game with coach Mike Brown watching on TV in the locker room. He received two technical fouls at the 8:15 mark in the third quarter after going out on the court and vehemently arguing when Williams was knocked down on a drive to the basket, but no foul was called.