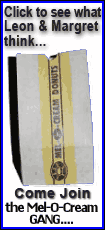 The Orange (26-8) will face top-seeded and fifth-ranked Louisville in the championship game Saturday night. The Cardinals advanced to their first title game with a 69-55 victory over fourth-seeded and 10th-ranked Villanova.
It will be Syracuse's 14th championship game and first since 2006 when it beat Pittsburgh for its fifth title. A year earlier, Gerry McNamara led the Orange on a memorable four-game run to a championship many thought would never be matched for drama. They were wrong.
Eric Devendorf had 23 points, one more than he had in 61 minutes in the classic win over Connecticut, for sixth-seeded Syracuse. Jonny Flynn, who had 34 points and 11 assists in 67 minutes in Thursday's win over the third-ranked and third-seeded Huskies, had 15 points and nine assists Friday.
Freshman Devin Ebanks, who sent the game into overtime with two free throws with 4.8 seconds left in regulation, had 22 points and Da'Sean Butler added 21 for the seventh-seeded Mountaineers (23-11).
West Virginia was trying to get to its second title game, the other being a 68-59 loss to McNamara and his band of overachieving teammates in 2005.
This Syracuse team may be better than the one four years ago, but it's certainly making a run at matching it for drama.
Unlike the epic game, when Syracuse took its only lead after regulation at the start of the sixth overtime, the Orange took the lead right away in the only one Friday when Devendorf found Paul Harris for a layup 35 seconds in to make it 65-63. Flynn scored on a drive and added two free throws to make it 69-63, but West Virginia was back within one when Ebanks made two free throws with 20 seconds left.