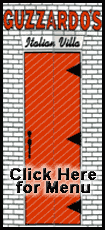 "We are all deeply saddened by the news of Mr. D's passing," Pistons coach Michael Curry said in a statement released after Detroit's overtime victory at the Toronto Raptors. "He's been a great owner who genuinely cared for players, coaches and employees. He will not only be remembered as a great owner but also as a person who made a difference in many people's lives. Our thoughts and prayers are with Mrs. D and the entire Davidson family."
Davidson also owned the WNBA's Detroit Shock and Palace Sports & Entertainment, comprising The Palace of Auburn Hills and DTE Energy Music Theatre.
Forbes magazine had ranked the Bloomfield Hills billionaire as one of the richest people in Michigan, tied for 68th in the country.
Occasionally spotted courtside at Pistons home games, Davidson shied away from the limelight. He granted only a handful of interviews and turned down requests for dozens more while three of his pro sports teams were winning league championships over an 8-month span in 2003 and 2004.
"I just don't want to be a public figure," he told The Associated Press in 2004. "I don't see any point in it."
Davidson was chairman and president of Guardian Industries Corp., a major manufacturer of glass products for the construction and automotive industries and fiberglass insulation products. He also was an honored philanthropist, giving away more than $80 million in the 1990s alone.
Spurned in his bids to buy the NFL's Detroit Lions and NHL's Detroit Red Wings, Davidson became majority owner of the Pistons in 1974 and acquired the Tampa Bay Lightning in 1999, spending lavishly on both teams.
Davidson bought Roundball One for the Pistons, making them the first pro sports team with their own airplane. He built a state-of-the-art practice facility for the club, and used it himself to work out.
The Palace, located less than a half-mile from Guardian Industries headquarters, was built for $90 million - all of it Davidson's money - and won instant acclaim as a sports and entertainment venue when it opened in 1988.
"Obviously it's difficult news for those of us that knew him and for his family, but he lived a very rich life and helped untold thousands, and probably millions of people with all of his philanthropic things which frankly he never wanted anybody to talk about," said Dallas coach Rick Carlisle, who coached the Pistons for two seasons. "So it was an incredible life that he lived."